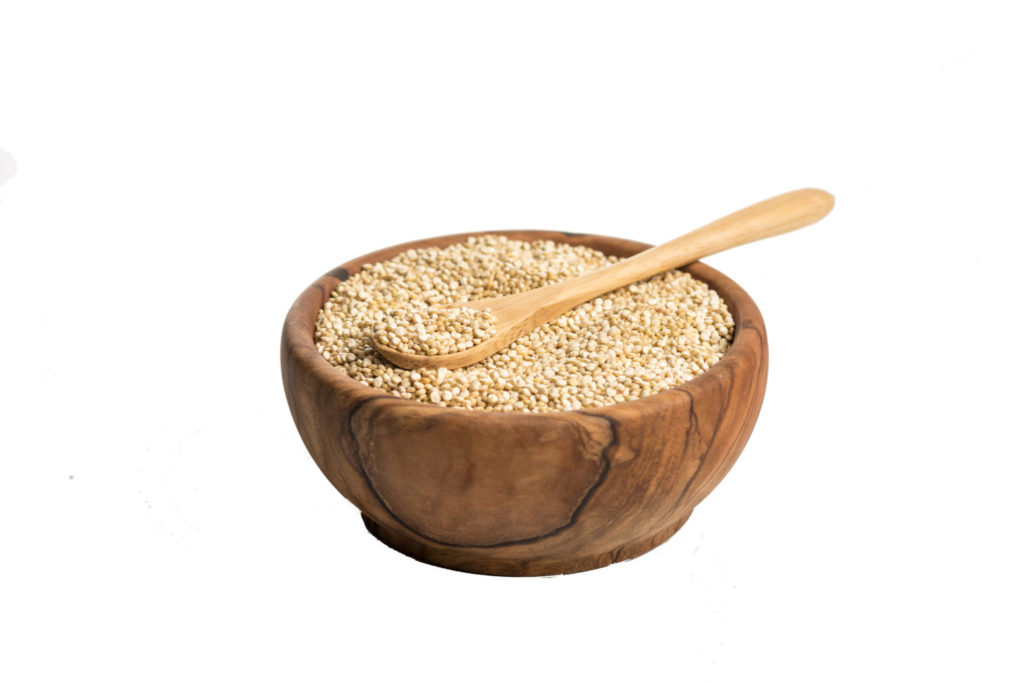 Quinoa Chenopodium seeds and flours are rich in protein, fatty acids, fiber, vitamins E, A, B1, B6, Calcium, Potassium, Magnesium, Phosphorus and zinc.
Great contribution of soluble and insoluble fiber which regulates the intestinal tract. Gluten free product ideal for coeliacs. Gives a feeling of satiety. It has a low caloric intake. Helps control cholesterol.
Quinoa is native to the area around Lake Titicaca in Peru and Bolivia. It was a staple food for indigenous populations.