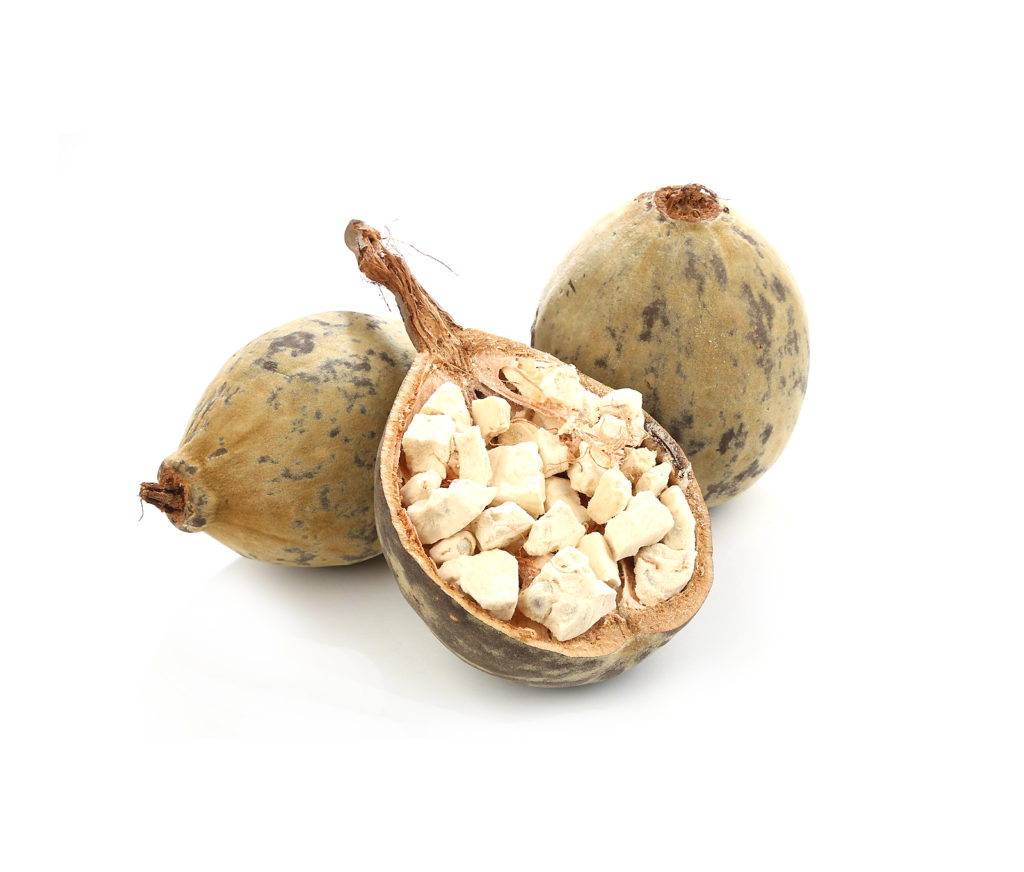 Product obtained from Adansonia Digitata contains Assets such as Omega 3, 6, 9, and Vitamins A, E, C, D and K, soluble fiber, proteins and minerals.
Considered a trendy African superfood. It has a high iron content and helps against anemia and fatigue. Helps regulate blood pressure and blood glucose and strengthens bones. It also helps the immune system. Usually taken as a food supplement.
Originally from Madagascar where 6 of the 9 current species grow. Their product is currently sourced from trees in Kenya. Considered a sacred tree and respected by native countries.