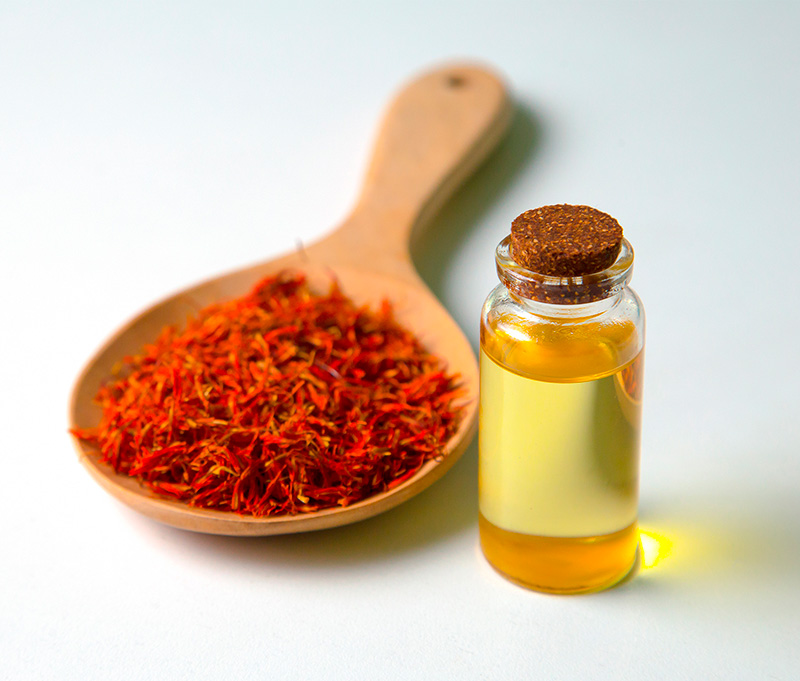 Carthamus Tinctorius oil contains Omega 6 (82%), 9 (15%), palmitic acid (8%), stearic acid and Vitamin E.
Due to its high content of Omega 6 and vitamin E, it acts as a powerful antioxidant, It is a powerful anti-inflammatory and helps control hypertension. Its vitamins help the cardiovascular and immune systems.
Originally from India. Its cultivation is currently widespread throughout the world. Initially its use was as a natural dye for colors such as yellow and red.
High oleic

Organic Virgin
High oleic Organic Refined